Foreign Authoritarian Influence in the Western Balkans
Political Capital and its partners from Bosnia and Herzegovina, Montenegro, North Macedonia and the Czech Republic conducted research on foreign authoritarian influence in three Balkan countries: Bosnia and Herzegovina, Montenegro and North Macedonia. The project aimed at understanding the nature of malign foreign influence-seeking and creating a tool where this malign influence can be quantified in a way that allows for proper comparison.
On this site you can find the country assessments, a comparative chapter and policy recommendations, as well as additional materials on local dissemination events. This research project was made available by the generous support of the National Endowment for Democracy, that we are thankful for.
About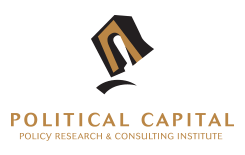 Phone / Fax:
+36 1 430-6699 / +36 1 430-6695