Presidential elections in Russia: what is at stake for Europe?
Vladimir Putin's challenge is not so much winning the election but getting enough people to vote to make this election look even vaguely credible. The results of the Russian presidential election will be discussed three days after Russians go to the ballots within the broader framework of the geopolitical strategies of the Kremlin, including its influence on the rising European far right as well as Ukraine and Central-Eastern Europe. The public conference will provide an opportunity for experts in various disciplines from Hungary and Austria to have a broader discussion on the topic.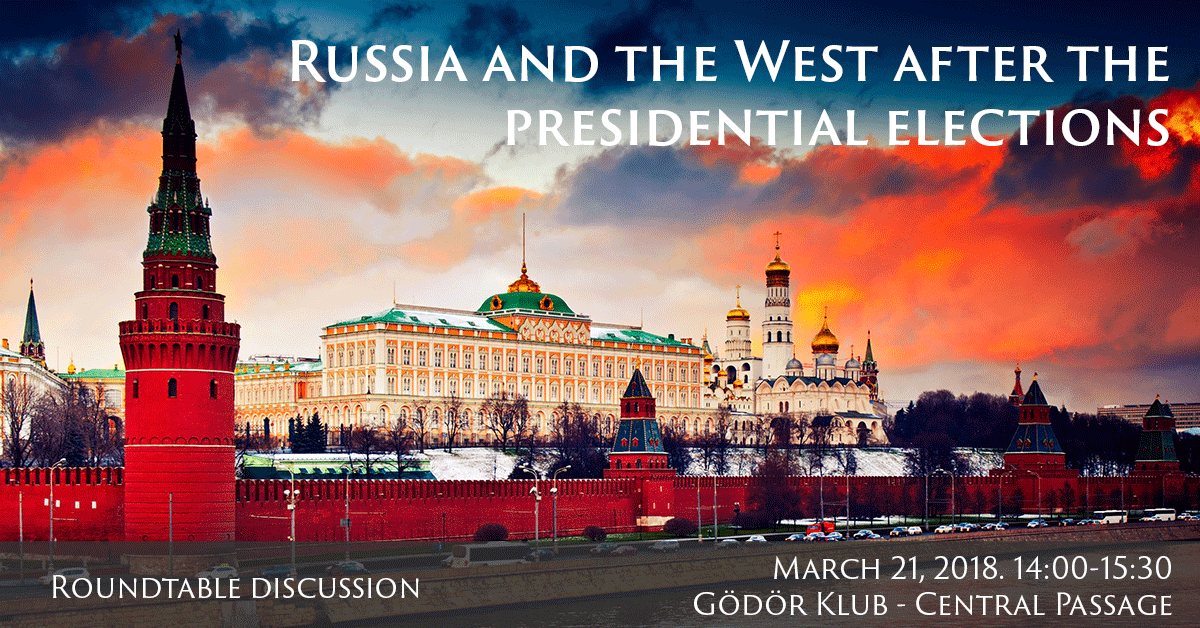 Venue: Gödör Klub - Central Passage (1061 Budapest VI., Király street 8-10.)
Date: March 21, 2018 2pm-3.30pm
Language: English (without interpretation)
14:00-14:10 Opening remarks
Péter Krekó, director, Political Capital
14:10-15:30 Panel Discussion
Edit Inotai, senior fellow, Centre for Euro-Atlantic Integration and Democracy
Annamária Kiss, researcher, Center for European Neighborhood Studies
Péter Krekó, director, Political Capital
Anton Shekhovtsov, visiting fellow, Institute for Human Sciences
Moderator: Edit Zgut, Political Capital

Please kindly reply to this invitation at the following address: konferencia@politicalcapital.hu by 19th March, 2018.

Please note that there are no available parking places. Should you need any special assistance please let us know in advance so we can make the necessary arrangements.