Staff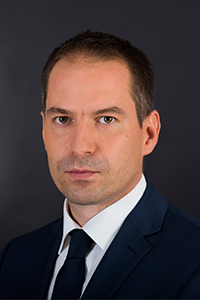 Dr. Péter Krekó
Executive director

Péter Krekó is a social psychologist and political scientist. He is the executive director of Political Capital since 2011. Currently he is a Europe's Futures Visiting Fellow of the Institute for Human Sciences (IWM) and Erste Foundation, and an non-resident Associate Fellow at the Johns Hopkins University SAIS Bologna Institute of Policy Research. During 2016-2017, Péter worked as a Fulbright Visiting Professor in the United States at the Central Eurasian Studies Department of Indiana University. He focuses on authoritarian influence; policies and political populism and extremism in Europe. He defended his thesis on the social psychology of conspiracy theories at the ELTE University in 2014. He was the co-chair of the PREVENT working group at the EU Radicalisation Awareness Network (RAN) between 2013 and 2016. He is the author of two books. The first is entitled The Hungarian Far Right, which was co-authored by Attila Juhász. The book was published by Ibidem Verlag in 2017 and it is being distributed by the Columbia University Press. His second book on fake news and conspiracy theories was published in Hungarian in 2018, becoming a social science best-seller. He is a regular commentator in the international media. He is the owner of Political Capital Institute.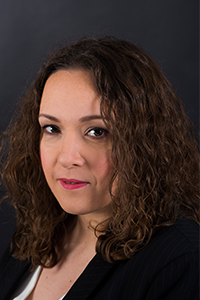 Katalin Szitás
Operative director
Katalin is a political scientist, who completed her first degree at the Faculty of Law at Eötvös Loránd University, Budapest, where she also undertook doctoral studies. Prior to joining Political Capital, she worked at the Office of the Hungarian National Assembly (parliament) and at the Ministry of Justice. She has been with Political Capital since 2006. Alongside her analytical tasks, Katalin is responsible for directing the daily operation of the institute, event organisation, and media relations.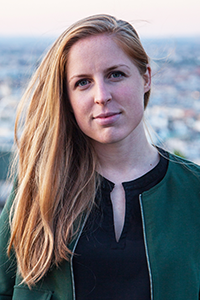 Kata Bálint
Analyst
Kata studied for a Bachelor&
39;s degree in Political Psychology from Queen's University Belfast. She gained her first professional experiences at the Office of the Hungarian National Assembly and the European Parliament. At Political Capital, she works primarily with radicalisation prevention projects.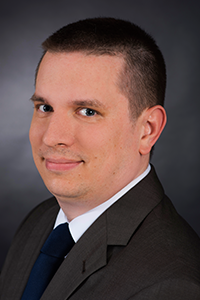 Lóránt Győri
Geopolitical analyst
Lóránt is a sociologist and political analyst, with a masters in social sciences from Eötvös Loránd University, Budapest, where he is currently continuing his PhD studies. His research interests include geopolitics, new media, network analysis, discourse analysis, and science-, youth- and urban sociology. His analysis is focused on current Russian influence in Europe, and he is co-author of several studies on this topic.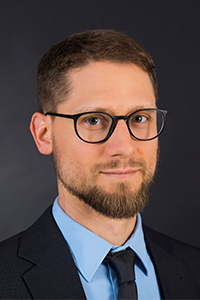 Bulcsú Hunyadi
Senior analyst
Bulcsú Hunyadi studied history, sociology and international relations at Pázmány Péter Catholic University and Andrássy University Budapest. He participated in numerous scholarships including the International Parliamentary Scholarship of the German Bundestag, the Civic Education in Action programme of the Federal Agency for Civic Education and the Robert Bosch Stiftung Germany. He has been with Political Capital since 2007. He heads the organisation's programme focusing on radicalism, right-wing extremism and populism. His research areas include far-right and populist argumentation, radicalism prevention, anti-Roma and anti-Semitic sentiments, but he also covers the state of civil society in Hungary and civic education. He speaks English and German fluently.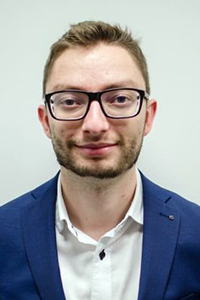 Dominik Istrate
Analyst
Dominik Istrate holds a BA degree in International Relations from the Corvinus University of Budapest, where he is currently finishing his MA studies in Environmental Economics. Previously, he worked as a foreign policy journalist and a political analyst. He gained professional experience at the European Parliament and the Embassy of the United States in Budapest. He is the founder and former president of the Central Europe Association (HU), currently serving as the organization's advisory board chairman. Dominik's research areas include Eastern Europe, Russia and other post-Soviet countries, as well as disinformation targeting Hungary and the CEE region.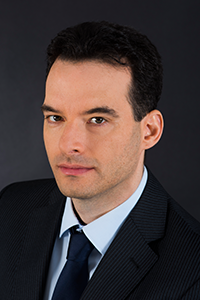 Róbert László
Election expert
Robert earned his university degrees from the University of Economics and Public Administration of Budapest (2004) and Corvinus University (2009). He is a professor in the electoral programme at the National University of Public Service, Budapest. Robert's research speciality is the Hungarian electoral system, and he is the leader of Political Capital's initiatives in this area.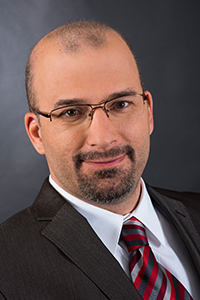 Csaba Molnár
Head of research, quantitative analyst
Csaba Molnár holds a bachelor degree in physics from Berzsenyi Daniel College, Hungary and a masters in mathematics from Eötvös Loránd University, where he also studied programming and computer science. With this background, Csaba is perfectly suited to develop the methodologies for Political Capital's research projects with his extensive knowledge of data processing software (for instance: R, SPSS, MS Excel). He is also involved in quantitative analysis and the modelling of political and societal processes, creating indices, data visualisation, and social media analysis.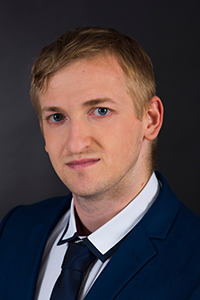 Patrik Szicherle
Analyst
Patrik Szicherle holds first degrees in European studies from Southern Denmark University in Sonderborg and in English from Eötvös Loránd University, Budapest. He earned a master's degree in international relations from Eötvös Loránd University. Patrik's research areas include international relations, the European Union, and the analysis of the effects of Russian influence on the region.
Founders of Political Capital: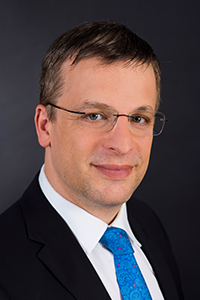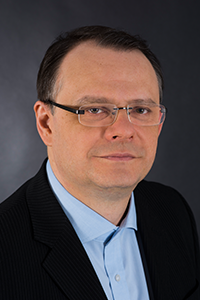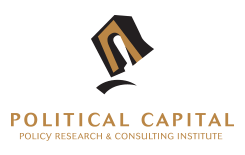 Phone / Fax:
+36 1 430-6699 / +36 1 430-6695