Hungary 2018-2022
A joint conference of Friedrich-Ebert-Stiftung and Political Capital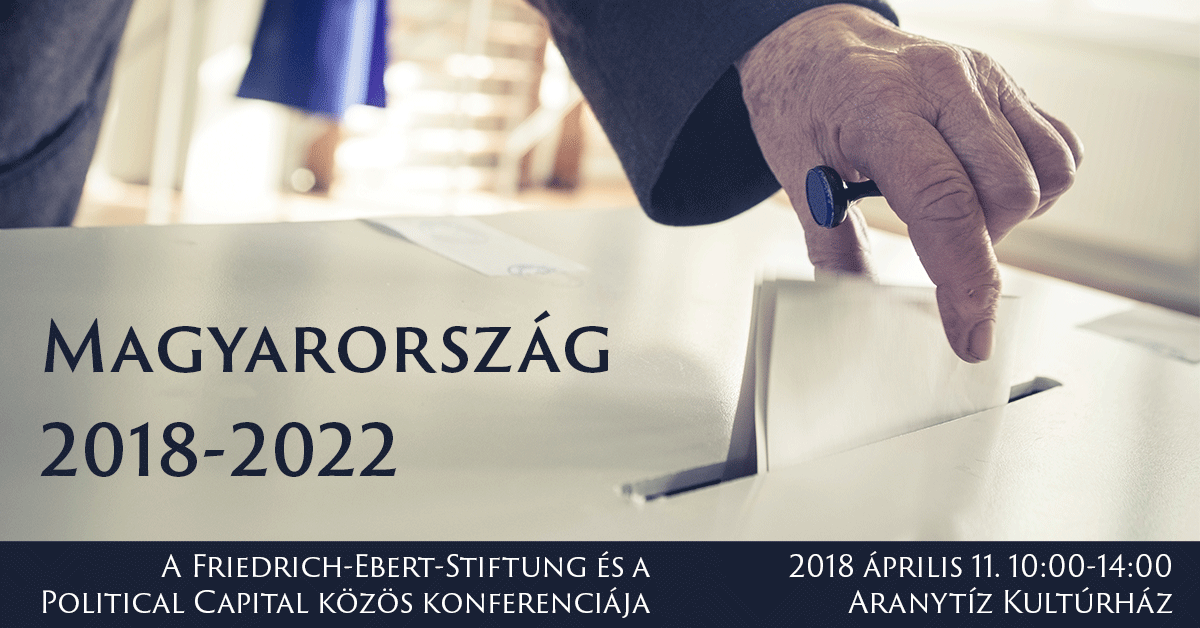 Date: April 11, 2018.
Venue: Aranytíz Kultúrház (1051 Budapest, Arany János u. 10.)
Language: Hungarian (with English interpretation)
10:00-10:10 Opening remarks
Péter Krekó, Political Capital
Jan Engels, Friedrich-Ebert-Stiftung
10:10-10:30 The electorate's considerations before voting – introduction of Political Capital's study
Róbert László, Political Capital
10:30-12:00 How did the Hungarian electoral system perform?
Zoltán Ceglédi – political analyst
Zoltán Lakner – political analyst, deputy editor-in-chef at 168 Óra
Anna Unger – political scientist, assistant lecturer at ELTE TáTK
Tibor Závecz – researcher, ZRI Závecz Research
Moderator: Róbert László, Political Capital
12:00-12:30 Lunch
12:30-14:00 After the election, before forming a government
Gergely Gulyás – vice president, Fidesz
Gyula Molnár– president, MSZP
Bernadett Szél – co-president, LMP
Moderator: Róbert László, Political Capital
Please kindly reply to this invitation by April 9, 2018 at the following address: konferencia@politicalcapital.hu.
Please note that there are no available parking places. Should you need any special assistance please let us know in advance so we can make the necessary arrangements.