On Diverging Paths? The future of the EU and the United Kingdom after Brexit
Joint event by the Friedrich-Ebert-Stiftung, Jelen and Political Capital
Date: 10:00-11:00am, 21st April, 2021
Location: online
Language: English (with Hungarian interpretation)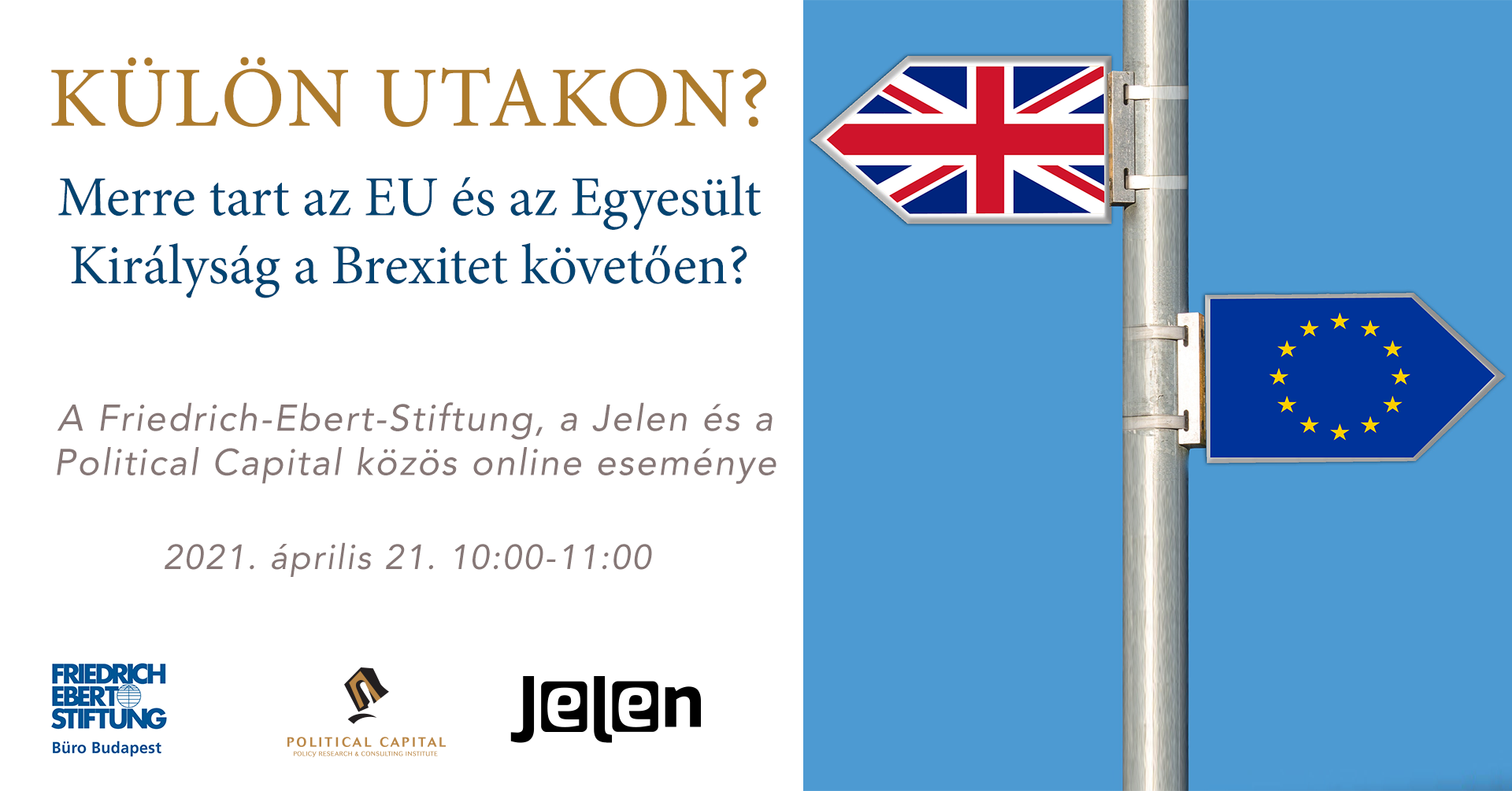 The United Kingdom's departure from the European Union not only lead to a political crisis and to the weakening of the EU's normative power, but it will also have long-term foreign and security policy implications.
What foreign policy priorities and challenges will the EU and the UK face in the post-Brexit era?
How will supply chain threats evolve in the future? Is there room for cooperation between the EU and the UK to address these threats?
How will bilateral relations evolve between the UK and the EU after Brexit?
Where can we expect cooperation and where will we see conflicting interests?
We will discuss these questions with our panellists and guests.
Program
10:00-10:05 Welcome speeches
Péter Krekó, Political Capital
10:05-10:15 On Diverging Paths? The Future of the EU and the United Kingdom after Brexit
Zsófia Wolford, Political Capital
10:15-11:00 The Future of British and European foreign policy and bilateral relations after Brexit
Susi Dennison – European Council on Foreign Relations, Director of the European Power program
Paul Fox – Her Majesty's Ambassador to Hungary
Gábor Zupkó – European Commission Representation in Hungary, Head
Moderator: Máté Kaló – Jelen
Participating in the online event is subject to registration. Please register on the following link: https://us02web.zoom.us/webinar/register/2416177205065/WN_afNqXDdySl6bjLs_Tc2rmQ