Political Capital's visit to Taiwan in December 2022
Political Capital together with representatives of partner organizations – Lakmusz and Association for Sustainable Democracy – took part in a 5-day study trip to Taiwan organised by Taipei Representative Office Hungary and the Ministry of Foreign Affairs, Republic of China (Taiwan).
During our trip to Taiwan, we had the opportunity to meet local NGO's whose main mission is to track, debunk and reduce disinformation. These meetings were tremendously helpful for both Political Capital and Lakmusz (that was represented by the editor-in-chief, Blanka Zöldi) to gather experiences and best practices to run the joint Hungarian Digital Media Observatory project, starting in January.
We had a substantial discussion at Taiwan Media Watch Foundation, that is committed to carrying out media justice, promoting media self-regulation, and protecting the public's right to know. TMW is focusing on media watch and specific media groups for analysis and review. The organization is working on the media reform to build a healthier media environment, makes recommendations to the government on this, which itself has made the importance and danger of disinformation a priority since 2016.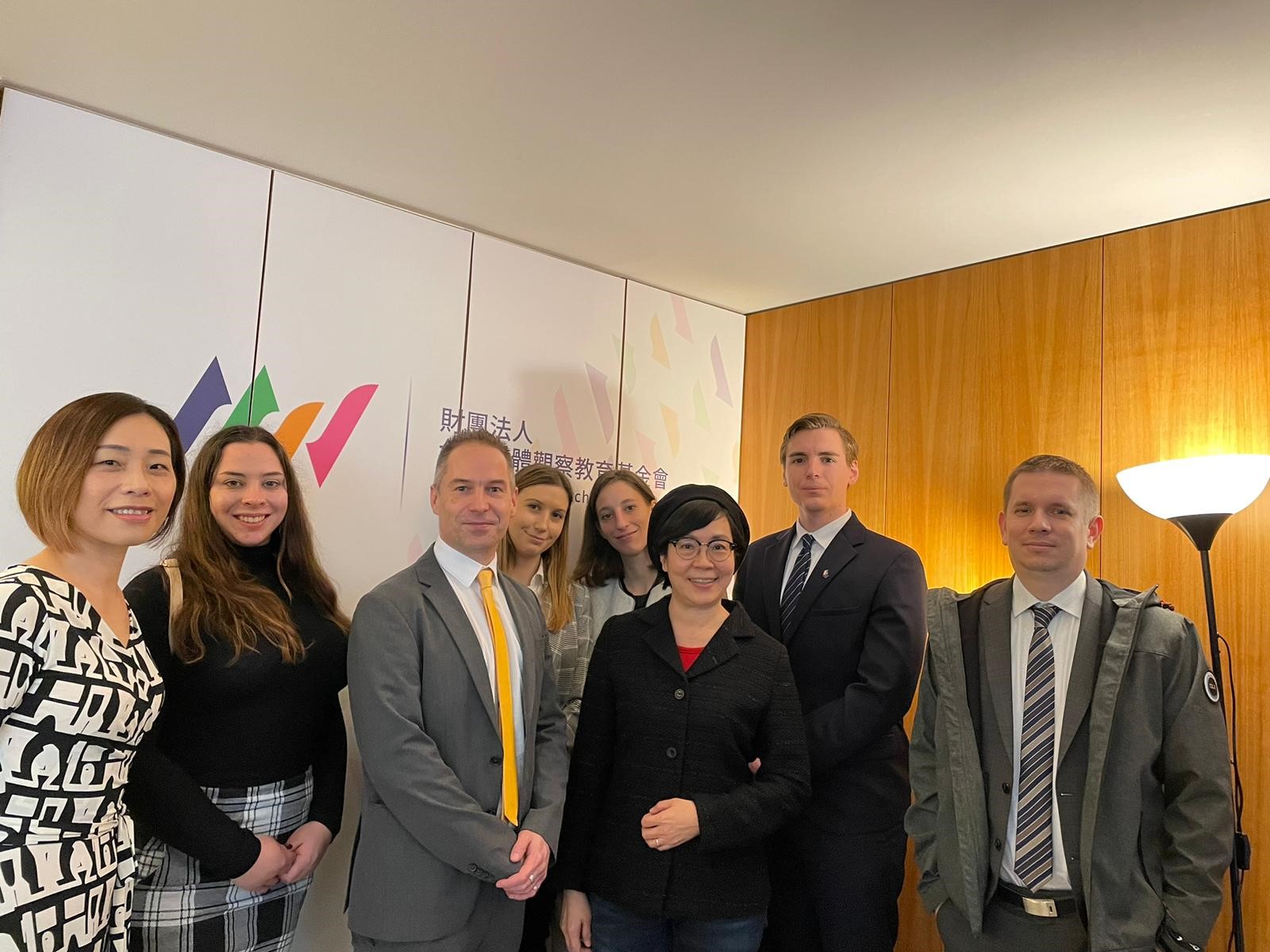 On our meeting with the founder of a Taiwanese think tank, DoubleThink Lab, we have received a deeper insight into Chinese influence operations and disinformation campaigns and their impacts via the digital tools and methodologies we have developed. It was interesting to see the tremendous similarities with the Russian influence that we have frequently analyse at Political Capital.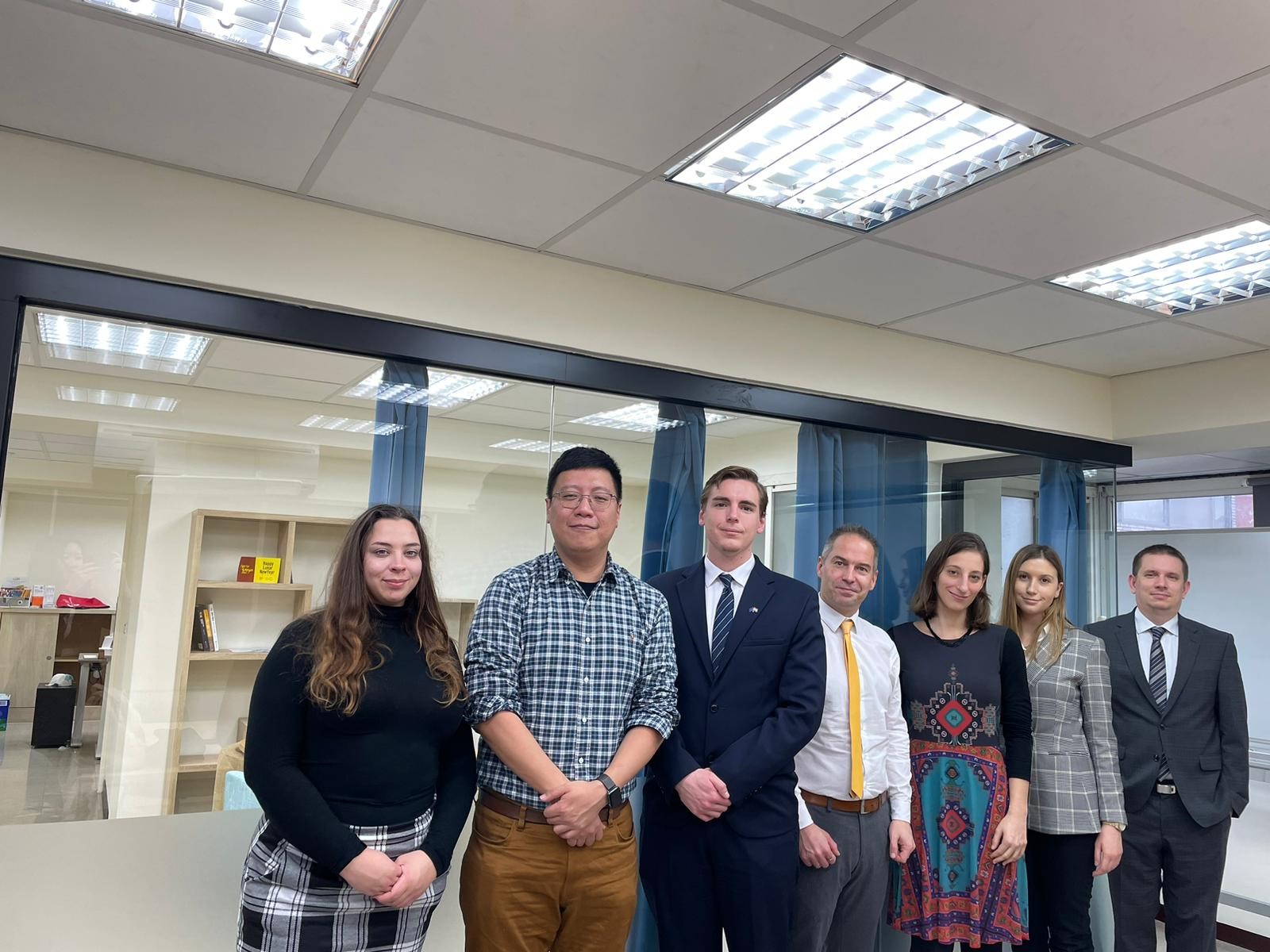 We found the work of FakeNews Cleaner very inspiring. The organization holds media literacy workshops aimed at alerting Taiwanese to the dangers of misinformation. Its main audience is Taiwanese elderly, a demographic which is highly sensitive to health-related misinformation. Since its founding, they have accumulated 160 volunteers, hosted hundreds of programmes across Taiwan.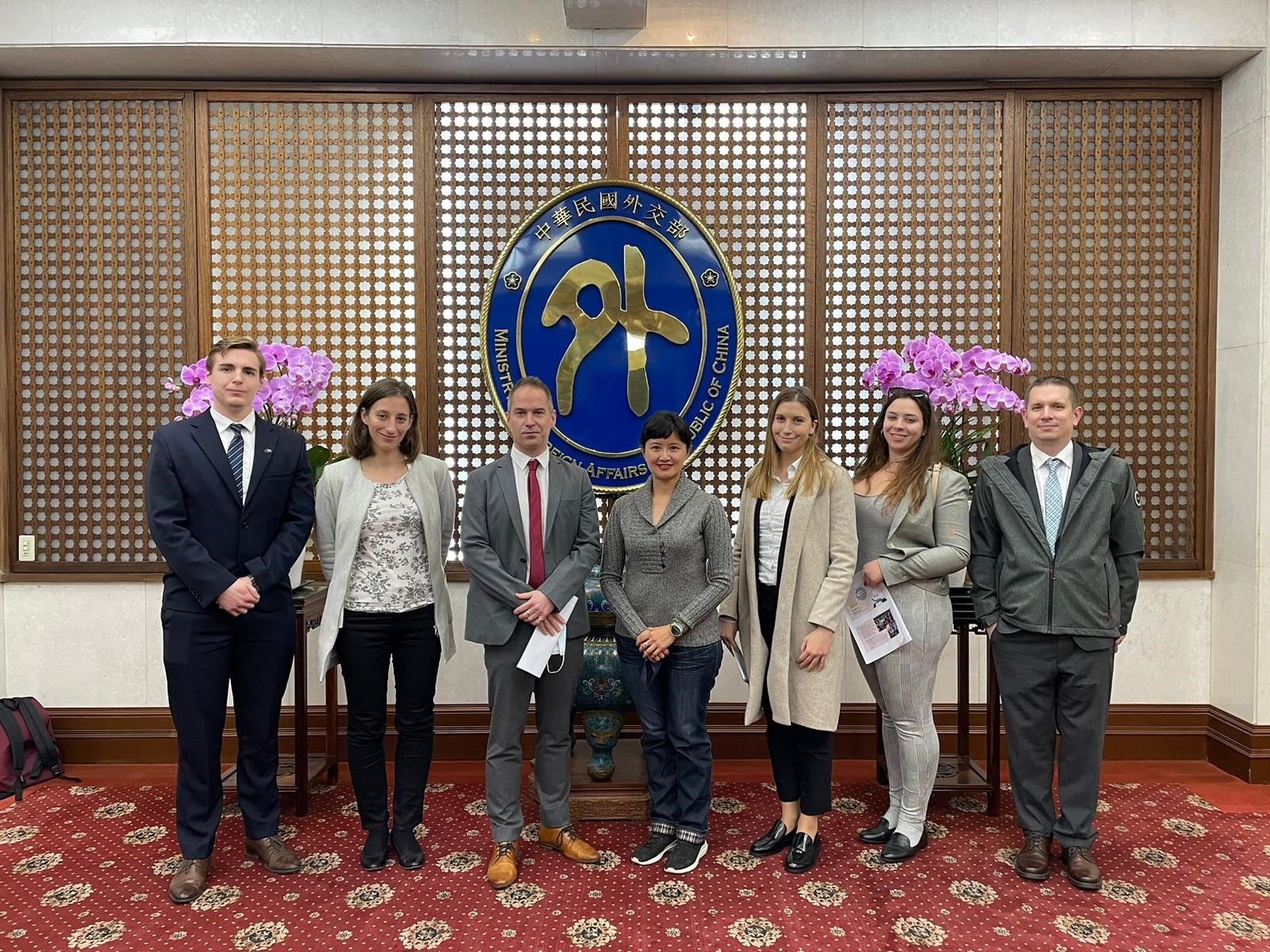 We should learn from the work of the Taiwanese FactCheck Center. It is a jointly founded by the Association for Quality Journalism and Taiwan Media Watch. It is organized for non-profit purpose. The objectives of the Center are to conduct fact checks on information relevant to public affairs as well as to improve the information ecology and news quality of Taiwan. The Center's fact checking operation is based on the principles of openness, transparency, rigor and accountability. All fact checks are built on verified material. The fact checking process follows a rigorous review methodology. The fact checked report should be reviewed by at least three fact checking personnel before its publication.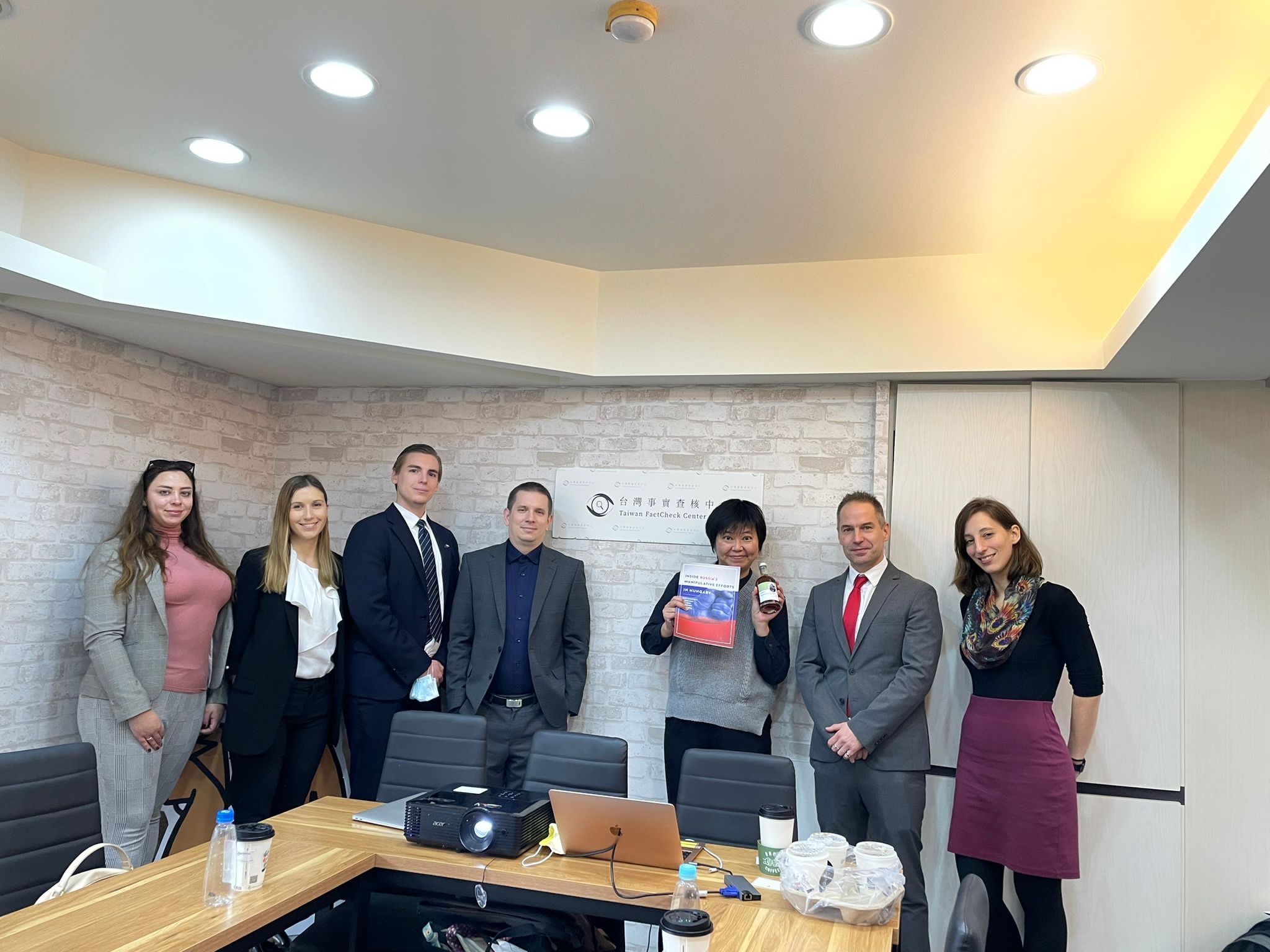 In Taiwan our delegation had the honor to meet with the Minister without Portfolio and Spokesperson, Mr. Ping-cheng Lo at Executive Yuan. During the meeting we discussed the dangers of cognitive warfare and disinformation, as Taiwan is one of the countries that are most exposed to disinformation in the World. Minister Lo talked about the governmental responses against disinformation, and the coordination and cooperation between state and non-state actors. Mr. Lo also pointed out that international collaboration is crucially important in the fight against disinformation, and exchanged experiences with our team on the cognitive and political warfare that China and Russia are waging on democratic societies.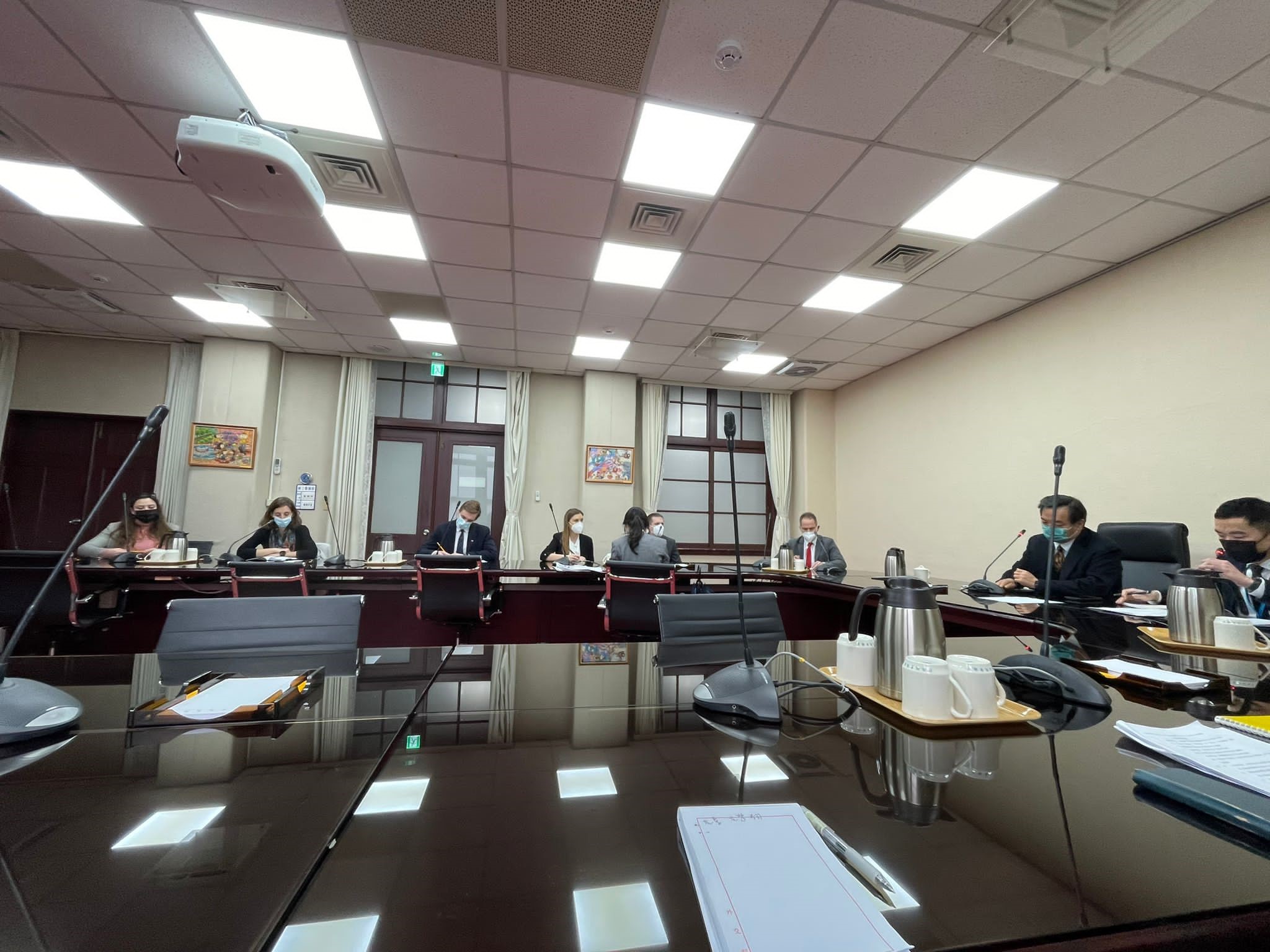 Political Capital and its partner organizations could also visit the Taiwan Foundation for Democracy and meet with Vice President, Ketty W. Chen and Director/Research fellow Dr. Allen Peng, whose work is to expand Taiwan's participation in the global movement for democracy. It strives to support democratization in the world by establishing close realtionship with global democracy leaders. The Foundation elevate Taiwan's democracy by fostering democratic education and promoting international exchanges among academic institutions, parliaments and political parties from the world over. TWD goal is to build partnership with civil society groups, political parties, think tanks and NGOs in democratic countries.