Punching above its weight? – The balance of Hungary's international influence-building efforts
16-12-2022 | Guests: Flóra Garamvölgyi, Zsuzsanna Végh, Bulcsú Hunyadi (moderator)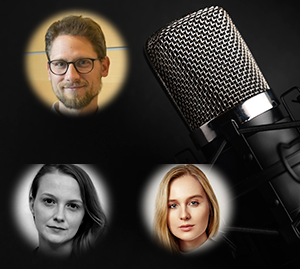 While increasingly heading for a confrontation with mainstream political forces, the Hungarian government led by Viktor Orbán has invested significant human resources, time and money into building alliances with ultraconservative, anti-immigration, anti-gender, populist radical right and even far-right actors across the EU and the US since the mid-2010s. Instead of maintaining traditional diplomatic ties with Hungary's theoretical allies, Viktor Orbán seems to focus more on establishing partnerships with political actors that are close to him ideologically.
What are the goals of Viktor Orbán's international networking? Can we speak of foreign influence-building efforts? How has this process unfolded in the EU and the US? Which topics and events have had a significant impact on it? Has it proved to be successful?
On the occasion of publishing a study on #HUNfluence, we discussed the above questions with two experts on the topic.
Panellists:
Flora Garamvölgyi, a US-based Hungarian journalist, covering the relations between Fidesz and the Republican party for The Guardian;
Zsuzsanna Végh, visiting fellow at the German Marshall Fund of the United States and Associate Researcher at the European Council on Foreign Relations;
Moderator: Bulcsú Hunyadi, senior analyst with Political Capital
The discussion and the recording took place on 13 December 2022
Both the study and this podcast were kindly supported by the Prague office of the Heinrich Böll Foundation.
The English summary of Political Capital's study, conducted in cooperation with the Heinrich Böll Foundation's Prague office, is available here.

An online infographic presenting Fidesz's allies and partners in the EU is available here.