"Huawei is such a large national security threat that is simply not offset by the low price of its 5G network"
András Fekete-Győr would ban Huawei from the construction of Hungary's 5G network, and stop the construction of the new nuclear blocks in Paks, Fudan University's campus in Budapest, and the renovation of the Budapest-Belgrade railway – if he was elected to form Hungary's new government in 2022. Momentum's prime ministerial candidate supports stepping up against authoritarian regimes on the EU-level as well, for instance by strengthening sanctions against Russia. Interview series, part two.
Interviews with other candidates:
The original responses in Hungarian can be found at the following links: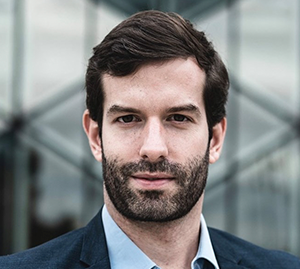 Recent events have shown that the European Union (EU) often moved as a lame duck on the foreign policy scene, as unanimous decision-making in the field means a single member state's rejection is enough to block an EU statement or policy decision. The European Parliament (EP) called for moving towards qualified majority voting in the field of foreign policy – at least in human rights cases – multiple times. Would your government support making EU foreign policy decisions with qualified majority voting?
Viktor Orbán's vetoes have shown why the EU must move from unanimity to qualified majority voting in the field of foreign policy. The Hungarian prime minister's behavior helps more and more people realize that if we continue sticking with unanimous decisions, anti-EU leaders such as Orbán can hinder the Union's operation in return for dubious and non-transparent deals with Russia and China. Vetoes are not signs of power but that of weakness. They are evidence that a member state is isolated, its diplomatic efforts failed. What's more: Orbán's vetoes are not serving Hungarian interests but those of Beijing and Moscow, who wish the EU to be weak and divided.
The EU needs to reach the conclusion that we have to continue fighting for a transition to qualified majority voting on foreign policy decisions. Thus, we support QMV on issues concerning international peace and security in the Foreign Affairs Council to give the EU a common voice. We are also in favor of strengthening foreign policy institutions such as the High Representative, the European External Action Service and others involved in foreign policy planning.
Is there actually a need for the Union to follow a united, strong foreign policy or is it preferable to allow all member states to choose their own strategies with minimal EU-level cooperation?
A united, resolute, strong and common EU foreign policy bound by European values is in the interest of all member states, including Hungary. First of all, Europe can only show strength and represent its values, interests in today's increasingly fragmented world mired by severe geopolitical tensions if it is united. Second, more and more aggressive Chinese and Russian influencing efforts aimed at Europe and the West – us – have made it clear that we have common interests in Europe. We need to be independent and strong – together.
In Momentum, we believe in a commitment to western values and a European Hungary, we are not a state floating between the East and the West. Hungary, as an EU and NATO member, belongs to the world's strongest alliance and group of most developed states – but, today, this is only theoretical. Therefore, our main goal is credibly returning to a foreign policy based on Hungary's Euro-Atlantic commitment that balances values and interests. Momentum's foreign policy will bring Hungary back into the EU and NATO as a full-fledged, constructive member state.
So, our own foreign policy and that of the EU must be factors strengthening each other. Representing national interests is not an exercise in vetoes, constant confrontation and blackmail but in smart cooperation.
Would your government support the EU strengthening, expanding sectoral economic sanctions against Russia? Why or why not?
The Russian president found a useful assistant in Viktor Orbán: the Hungarian premier has been trying to hinder sanctions levied on Russia for attacking Ukraine and annexing Crimea ever since the beginning – despite the fact that several Hungarians living in Transcarpathia have also fallen victim to Russian aggression. The Putin regime is grateful for the Hungarian government to let the Russian spy bank called International Investment Bank settle in Hungary, which allows Russian secret services to move around in Europe more freely. This is what Hungarian foreign policy has been reduced to over the years: a useful idiot for a Vladimir Putin who is running a mafia state, wants to re-establish the Soviet Union and disrupt western unity.
We clearly support extending economic sanctions on Russia, since Putin is visibly not planning stop his aggression against Europe and the West. As long as the yachts of the Kremlin's associates are parking in the ports of Barcelona, and Nice and the regime can keep its stolen money safe in our banks, we stand without weapons against Putin. When we introduce sanctions that are not targeted well or extensive enough, we are actually discrediting and weakening our own sanctions policy.
Today, Russia wants to be seen as a strong country, but it is, in fact, weak and stagnating, which is mostly exporting the "manuals" of corruption and authoritarian governance. Our interest is developing a peaceful and mutually beneficial relationship with Russia in the long-term, but the Putin regime's aggressive policies disregarding international law, our values and – in Ukraine – our interests make this impossible. We are standing with Russians who want change, they have my full respect and support. In Europe, we cannot idly watch as the Putin administration is trying to systematically get rid of those who want a democratic transformation. So, while we are supporting the extension of sanctions and countering Russian influence in the short-term, in the long-term, we would like to make efforts to stabilize EU-Russia and Hungary-Russia relations.
Do you believe that Hungary should expel Russian diplomats to offer its solidarity to Czechia because of the explosion in Vrbetice? If not expelling diplomats, what would be the right "answer"?
It is unallowable and unacceptable that the agents of a foreign power conduct such operations in EU territory. V4 members were planning to approve a strong statement against Russia, but Orbán vetoed that, too. The Visegrád cooperation is only important to him rhetorically, what he really cares about is serving Putin's interests. Only the Hungarian government has not expelled any diplomats over the explosion in Czechia from V4 member states even though two of the agents set off to their destination from Budapest. Sadly, this is unsurprising: Hungary has really become a playground for Russian spies, while Viktor Orbán is welcoming more and more dubious Russian investments, such as the International Investment Bank, which functions as a Russian spy hub. We sent a message together with Bernadett Szél in April in front of the Russian Embassy in Budapest: although the Fidesz government welcoming Russian spies with open arms did not offer solidarity to the Czech people, we are against Russian influence. After 2022, we will step up against Russia's efforts, expel Russian agents and force the Russian spy bank to leave.
Would your government stop the construction of the two new nuclear blocks in Paks? How would you replace the energy production of these blocks?
The Paks II project is expensive, it will never turn a profit, increases Hungary's dependence on Russia and pushes the country into debt. Technologically, it is becoming harder to argue for it, and economically, politically it is even impossible. We need to rethink the Paks II project because when it comes to these suspect deals with eastern dictatorships, there is one key thing we never talk about: what energy strategy Hungarians actually want and how we can protect the environment.
We will publish the Paks II. contracts, assess them, and if their contents are contrary to Hungarian interests, we will start terminating them. We are not going to renegotiate them, refine them, but terminate them. We will evaluate the possibility of prolonging the operating deadline of Paks I. and if the assessment is positive, we will opt for doing this instead of constructing Paks II. Momentum is not ideologically or categorically against nuclear energy; we are supporting the establishment of a decentralized network instead of a large, centralized power plant, as the former could react better to the expansion of renewable energy.
We will install 50,000 new domestic solar panel systems a year and support the creation of solar power plants on brownfield sites, which would preferably be in the hands of local governments or small enterprises. Our goal is to help extend the number of people who can produce their own clean energy: we support the establishment of community-owned solar plants. We will once again allow the construction of wind turbines, which is crucial to balance the fluctuations of solar energy.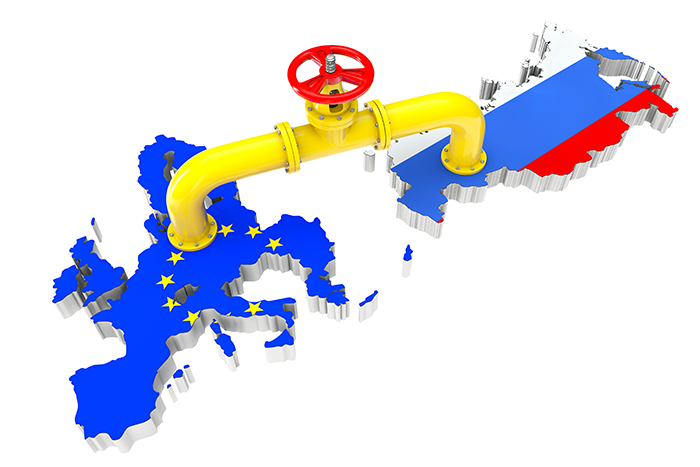 What are the solutions for Hungary's heavy dependence on Russian energy?
The country needs to be integrated deeper into the European energy market. We are fighting for getting rid of legislative barriers and securing energy flows between EU member states. Connecting the currently isolated regions into the energy network, effectively integrating renewables, improving cross-border connections or creating them where they are unavailable are all foundations of the energy union.
We need to supply the country with diverse sources and from multiple directions to ensure its energy security. We are supporting energy source diversification to ensure that energy sources and transport routes do not depend on a single country or one main network. Energy freedom can be achieved if there are multiple, competing alternatives available. We are actively supporting all projects that lowers dependence on Russian energy without endangering energy security or prices for EU citizens – the extraction of gas fields in the Black Sea, access to LNG and all other initiatives supporting energy diversification play a crucial role in this. We will increase the proportion of renewables in the energy mix, which will further increase Hungary's energy independence from Russia.
Would your government support EU sanctions against further Chinese officials for their role in human rights abuses against the Uyghurs or anti-democratic actions in Hong Kong? Why or why not?
We always raise our voice against human rights abuses, especially the repression of the Uyghur minority, who are subjected to mass detention by Chinese authorities in internment camps, where detainees undergo forced cultural assimilation, physical abuse and face restrictions on practicing their religion and their own culture. This system depriving Uyghurs of their human dignity must be opposed.
I am clearly in favor of opposing atrocities against the Uyghurs with all possible sanction mechanisms. One of the potential options is banning cotton and other imports from the Xinjiang Uyghur Autonomous Region. Another one is implementing or extending sanctions on officials, politicians, regional leaders playing a role in the human rights abuses. We are in favor of the Magnitsky sanction mechanism that will soon come into force in the EU, which our MEP Katalin Cseh argued for in the European Parliament on multiple occasions. The mechanism allows for extending the already existing sanctions on further Chinese officials.
However, to achieve this, it is unavoidable for the EU to act in a unified manner, which – in China's case – is often blocked by the Hungarian government. China does not want to face a united, value-based EU foreign policy, which is why they want to have Trojan horses like Viktor Orbán in their pockets. The results of these efforts are made clear when Foreign Minister Péter Szijjártó labels EU sanctions against China as pointless exhibitionism – when they happen not to veto joint EU action. Hungary is not only silent on detaining Uyghurs in internment camps and committing genocide against them, but it is actively blocking any joint action against it. 2022 will also be about whether we will allow Viktor Orbán to irreversibly choose the Chinese communist dictatorship over the West.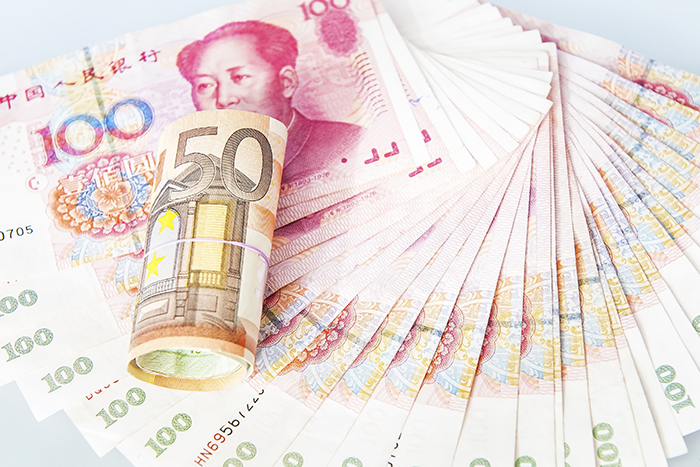 Do you believe that Chinese companies, like Huawei, should be banned from the development of Hungary's 5G network even if it would raise construction costs?
The construction of 5G networks is going full steam ahead all over Europe, which will not only bring faster internet than 4G does but allow connecting more devices together. This is a considerable development over technology currently in use, which could be used in various fields from transportation to healthcare. However, 5G technology will also bring serious exposure to dependence in addition to opportunities, specifically because of the ease of connecting various devices to each other. Thus, it matters a lot who builds these networks and whose equipment our important data go through.
Yes, we will ban Chinese companies from constructing Hungarian 5G networks. Czechia, Romania and the UK have already done so. Huawei is such a large national security threat that is simply not offset by the low price of its 5G network. The security of our nation is more important than this. There are multiple cases proving the concerningly close relationship between the Chinese state and Huawei and we do not want to let Beijing abuse the data of Hungarian citizens or spy on them. This is all very simple. In Poland, a high-ranking local Huawei leader was arrested for spying, but there is an international example of the Chinese ambassador making trade relations with the host state dependent on signing a contract with Huawei as well. We can still choose: do we pick our European allies to construct this extremely important but also very risky network or do we endanger Hungarian national security and the safety of our citizens' data once again? We do not want to and will not assist China in further expanding its role in Hungary, so we consider banning Huawei from the Hungarian 5G network an important step.
Would your government put an end to the renovation of the Budapest-Belgrade railway and the construction of the Fudan University campus in Budapest? What would you spend the money allocated to these projects on?
After acceding to government, we will clean the country of Russian and Chinese influence. We will stop the Budapest-Belgrade railway renovation and the construction of the Fudan University campus on the land originally allocated to the Student City, as the two are only serving the interests of Fidesz and the Chinese Communist Party.
The Budapest-Belgrade railway is especially concerning, as it brings no benefits to the Hungarian national economy, while the invoices will be paid by the Hungarian taxpayer, as the country would be indebted to China for generations. Its route does not serve larger Hungarian settlements and it costs so much that it would never be profitable. Beijing is using economic dependence on China ruthlessly to improve its own positions, influence and garner support for its policies. This is why we will re-evaluate and stop the Budapest-Belgrade railway project as swiftly as possible.
We will also stop the construction of the Fudan University's campus in Hungary. Momentum cannot accept spending Hungarian taxpayers' money on building a bridgehead for the Chinese Communist Party in Hungary, which would be financed by a Chinese loan and built by Chinese workers. Fudan is not only a Chinese university but also a tool of political influence, it cooperates with Chinese intelligence, while the parts of its Charter on the freedom of thought and academia have been replaced by sections pledging loyalty to the Chinese Communist Party. After forcing CEU out of Hungary, the Hungarian government is bringing a Chinese university to the country, which is financed from a Chinese loan and increases the influence of the CCP over the country. This is not what Budapest needs. Budapest needs universities equaling western ones and a modern, western-quality Student City.
In both cases, the incumbent government is spending hundreds of billions of Forints on dubious deals, which are then classified for national security reasons. These contracts must be re-assessed financially and legally, and then they have to be terminated.
After a change of government in 2022, we will do everything in our power to spend these large sums of money on improving Hungarian regional railways and education instead of the Chinese Communist Party's interests.
China and the EU agreed on an investment agreement in December 2020, which could help European companies on the Chinese market. This needs to be ratified by the EP, but it has not done so due to Chinese counter-sanctions against some MEPs and human rights concerns. Do you believe that the ratification of this treaty is in Hungary's interest? Do you think that the human rights situation needs to be taken into account when developing the EU's relationship with China? If yes, can you explain how?
We are affected personally by Chinese counter-sanctions, as our MEP Katalin Cseh is among the representatives banned by China from traveling there. This act is nothing but a validation of her work, which she is proud of; she is wearing it as a badge. Europe's concerns about the EU-China agreement have finally grown more serious due to the counter-sanctions.
The deal would lower legal and administrative barriers to EU investments in China and improve the situation of European, including Hungarian, companies on the Chinese market. However, this would benefit relatively few firms in Hungary. China is doing essentially nothing to manage decades-long complaints about human rights, the environment or other issues. There is no point in signing an investment deal with an unreliable country with a trade policy focusing solely on increasing its own profits and forcing entire countries into a debt trap.
Human rights and environmental protection must be key pillars of the EU's common foreign- and trade policy. The EU is the largest market in the world, so we can demand higher human rights standards vis-á-vis international companies and our trade partners in the world to block the use of practices contrary to European standards anywhere in the global supply chain. We cannot allow goods to enter our market that were produced with the involvement of torture, crime or environmental degradation.
We reacted strongly against the repressive practices of the Chinese communist regime whether it is concerned human rights abuses against the Uyghurs, the violent oppression of pro-democracy protests in Hong Kong or threatening Taiwan. This is why we do not support the EU-China investment agreement either. We cannot sign trade deals with China while they maintain labor camps and repress minorities living in Chinese territory. Thus, we were happy that the EP suspended its ratification. We can only discuss the agreement if China stops human rights abuses (whether in Xinjiang, Hong Kong, Tibet or around Taiwan) and if they lift sanctions on EU officials.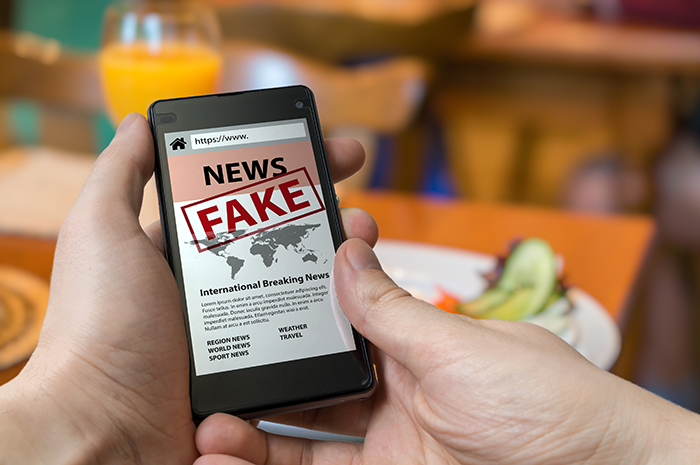 Do you believe that disinformation – especially the manipulative rhetoric spread by Moscow and Beijing – constitutes a national security threat? What steps would your government take on the national and EU level to fight disinformation?
Hungary's current foreign policy is defined by Russian and Chinese influence, which is contrary to the spirit of the democratic transition and a return to the former eastern bloc. The Hungarian government is conducting private business deals with Putin and the Chinese Communist Party, and subverts Hungarians' security to its own political interests. Their policies turning away from Hungary's allies and disregarding a thousand years of Hungarian historic experiences led to our nation's isolation internationally, losing our prestige accumulated in 1956 and 1989, and a deterioration in our lobbying power. Thus, after a change of government, we will clean the country of Russian and Chinese influence and secure the autonomy of Hungarian foreign policy.
Russian and Chinese disinformation is certainly a national security threat, it poses a grave, direct security threat to Hungary and Europe. All disinformation efforts constitute a national security risk by definition regardless of where they come from – Beijing, Moscow or the Orbán government's propaganda machine. The threat of communication conscientiously misdirecting or manipulating wide layers of the population is not a threat to be underestimated because in the long-term it could lead to people questioning the credibility of real news or even objective facts. This makes dialogue, factual arguments and decision-making impossible, the severe effects of which we have seen during the coronavirus pandemic, Trump's presidency and in the Brexit campaign.
We will do everything to foster the creation of a united European intelligence and counter-intelligence agency, and to strengthen police and security services' cooperation on the EU-level, as we can only defend ourselves against further influencing efforts together with the EU. We will cooperate in the field of information- and data security, industrial espionage, and internal security (counter-terrorism, organized crime, protection of constitutional order), too. We will strengthen the protection of Hungary's public administration information network and radically improve our cyber defense institutions.
As for the EU, it needs to implement more resolute measures, sanctions against actors within and outside of the bloc who are spreading false information with malicious intent to hinder European citizens from receiving credible news. We would recommend two steps for the EU: the exchange of good practices need to be strengthened with states fighting Chinese or Russian propaganda for decades (e.g., Taiwan or the Baltic States), while the Commission's team working on countering disinformation coming from the east (East StratCom) has to be strengthened, too, and expanded with experts who can work on matters related to Chinese propaganda as well.
Fourteen EU member states are proposing to create a 5000-man-strong, well-equipped quick response military force. Hungary, based on media information, is not among the fourteen. Would you support creating such a force and potentially deploying it even to conflict zones? Do you believe that the deployment should take place after a unanimous agreement or would qualified majority voting be enough?
Hungary must play an active role in forging European strategic autonomy. One key part of these efforts is setting up a common, permanent European Army, which would help achieving the goals of the Union's common defense- and security policy supplemented by NATO forces.
We are in favor of the proposed quick response military force – this could be a crucial first step towards a permanent EU Army and strategic autonomy. The common army must not focus solely on self-defense, it needs to turn towards securing EU interests outside of the Union's borders as well, primarily as peacekeepers supplementing NATO. All infrastructural and technological developments in the frames of Permanent Structured Cooperation (PESCO) must be NATO-compatible. We believe that decisions concerning a joint EU Army must be made with a qualified majority, so member states cannot abuse veto powers.
It was revealed recently that Hungary is not planning to withdraw the HUF 3300 billion allocated to it in preferential loans in the frames of the Recovery and Resilience Facility, although it could access it any time until 2023. Would your government take these loans? If yes, would you use the entire credit line? What would you spend these resources on?
The Hungarian government was working on its Resilience and Recovery Plan on spending HUF 5,800 billion for months. We were demanding from the very beginning that the government involves municipalities and civil society in its efforts and publishes its RRP, which the cabinet only did two weeks prior to the 30 April deadline.
National recovery plans must adhere to serious EU regulations, but the Hungarian one lacked anti-corruption guarantees, and ran counter to rules on widespread consultations and adherence to country-specific guidelines. These guidelines include recommendations on improving competitiveness in public procurements and prolonging the short, three-month period for receiving unemployment benefits. The government disregarded all of these.
Orbán now only wants HUF 2,500 billion out of the 5,800 billion. This means that not only did the RRP, the result of months of work, found itself in the thrash just days before the deadline but the cabinet decided against numerous projects, too. They cut the most from funding allocated to improve universities, this is the sector that Orbán's late decision harmed the most. This could have been avoided easily if the government held real, substantial consultations and put a professionally unquestionable plan on the Commission's table as a result.
The government's claim that they said no to the HUF 3,300 billion in beneficial loans because they did not want to increase national debt is questionable because this is a loan with a very low interest rate and they took loans worth HUF 2,300 billion from the financial markets last year, while the Russian and Chinese loans for Paks, the railway and Fudan could amount to HUF 4,500 billion with much worse conditions.
We would spend these resources on fighting Hungary's way out of the economic and healthcare crises caused by the pandemic, and on the strategically most important areas: hospitals, schools, jobs.
We need to build a Finnish-style education system: let's give a laptop to all children over 10, renovate 400 schools a year, and help career-starting teachers with a cost-effective rental apartment!
We need a Hungarian healthcare sector equaling the West in quality: let's build large super hospitals in eight regions, and help nurses with a COVID-scholarship and a cost-effective rental apartment!
We need to restart the Hungarian economy and create jobs equaling the West: let's give all Hungarian citizens over 14 a coupon worth HUF 20,000 which they can then spend in hospitality institutions in the country, give those who lost their jobs but are willing to study a one-year job-seeking scholarship, and this is the time to modernize our SMEs with the aid of EU subsidies as well.
The EU took loans for the first time with joint member state responsibility for the debt. Some are on the opinion that this should become more than a one-time scheme, which is supported – for instance – by the Greek and Spanish prime ministers. Northern member states and Germany reject this idea. Which side should Hungary be on in this debate?
It is unquestionable that Hungary can only profit from the current EU loan initiative, so we agree with southern states. Since the EU's economy is on strong and solid foundations, we can borrow common loans with much better conditions (negative interest rates!) than if Hungary took a loan from elsewhere. If member states invest these resources well, the beneficial economic effects of them could produce the extra money that is required to repay the loans. Thus, we are talking about a low-risk, high value-added tool and it would be a mistake not to partake in it if the EU decides to turn to it again.
Which policy areas are the ones where you believe closer EU integration is necessary and what are those where member stated should hold the competencies?
The EU is under transformation. Countries belonging to the core, such as France, Germany, Austria, but also Slovakia that joined at the same time as us are heading towards deeper integration. My goal is to help Hungary belong to the core and not the periphery because Hungarian interests cannot be realized if we are on the sidelines. Momentum will join Europe's core in line with Hungary's national interests.
However, deeper integration in itself is not a benefit, only if it results in economic growth and a higher living standard in Europe in general, while also ensuring our security. The policy of smart integration is founded on this.
My goal is also to represent Hungarian interests well in EU decision-making bodies. We can achieve this by dealing with problems on the level – European, national, regional – where we can address them the most effectively. While in the case of foreign- and security policy, healthcare, defense and migration policy, in the case of monitoring the spending of EU subsidies, or even strategic planning we need more integration, regional development or city, community transportation decisions can be made the most effectively on lower levels.
Our interview with András Fekete-Győr is the second in the series. We sent our questions to all prime ministerial candidates partaking in the opposition primaries to know more about their foreign policy views, especially in the European dimension. We are publishing the answers in the order of receiving then after minimal editing.

This is the English translation of the original, Hungarian-language interview.

Political Capital and its partners from Bulgaria, Czechia, Poland, Austria, Slovakia and Romania are researching value-based foreign policy preferences and the prevalence of authoritarian influence in the EU institutional system with the support of National Endowment for Democracy.