Main narratives about COVID-19 in the V4 countries during the first wave of the pandemic
2020-10-29 | Szereplők: Roman Máca, Grigorij Mesežnikov, Bálint Kata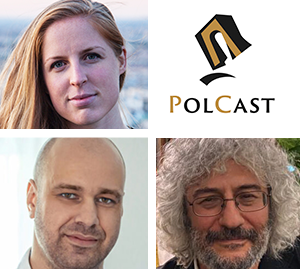 Roman Máca, analyst of the Institute for Politics and Society in the Czech Republic; Grigorij Mesežnikov, president of the Institute for Public Affairs in Slovakia; and Kata Bálint, analyst of Political Capital in Hungary discussed the findings of the research that investigated the narratives about the COVID-19 pandemic and their impact on the political discourse in the Visegrad Group countries. The participants of the discussion presented the main narratives identified across the represented countries during the first wave of the pandemic, and discussed the national peculiarities regarding the narratives and the political actors that played a key role in spreading them. Panellists also discussed the situation in the second wave, focusing on differences and similarities between Spring and Autumn 2020.
For more information on the topic, see the recent paper of Political Capital and its national partners, titled "Main narratives about COVID-19 in the V4 countries during the first wave of the pandemic".
Moderator: Bulcsú Hunyadi, senior analyst (Political Capital)
The discussion was held in English.