Winners and losers of the pandemic – the Visegrad outlook
2021-01-20 | Szereplők: Danuše Nerudová, Scharle Ágota, Paweł Śliwowsk, Miriama Letovanec Svetkovská, Zuzana Gabrižová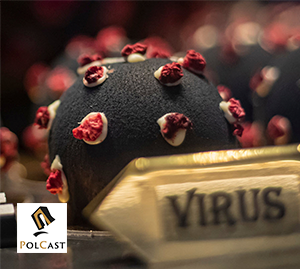 The pandemic has laid bare all of the weaknesses – and in some rare cases also strengths – of social and economic fabric of the Visegrad countries. What have we learned about them under this pressure of unprecedented nature? Does the situation differ dramatically among countries and are there commonalities?
Speakers:
Danuše Nerudová, Rector, Mendel University, Czechia
Ágota Scharle, Senior Researcher, Budapest Institute, Hungary
Paweł Śliwowsk, Polish Economic Institute, Poland
Miriama Letovanec Svetkovská, Former Director of Implementation Unit, Government Office, Slovakia
Moderator:
Zuzana Gabrižová, EURACTIV Slovakia
This event is supported by the International Visegrad Fund
The discussion was held in English.