Why should we be concerned by authoritarian economic influence?
2021-10-08 | Szereplők: Rumena Filipova, Szicherle Patrik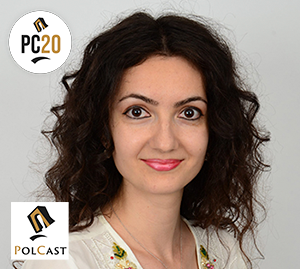 We sat down with Rumena Filipova, the co-founder of Global Analytics and an expert on Russian and Chinese influence in Central and Eastern Europe, to discuss how autocratic actors try to increase their clout in the economic sphere in the CEE region. We focused on the experiences of Bulgaria with Russian and Chinese investments, whether these investments carry any benefits to host nations, and if national governments should exclude malign actors from public procurement tenders for critical infrastructure. Moreover, we asked Dr. Filipova about the steps the EU should take to protect itself and its Member States. We hope this podcast can contribute to kickstarting even more knowledge-sharing about this crucial challenge.
As a bonus, we also discussed the potential results of the third general election in Bulgaria in 2021.
Moderator: Patrik Szicherle, Political Capital
Rumena Filipova was one of the guests of the Budapest Forum.