Copy/Paste? The anti-gender and anti-LGBTQI mobilisation in Hungary and Poland
2022-06-23 | Szereplők: Milosz Hodun, Kováts Eszter, Víg Dávid, Hunyadi Bulcsú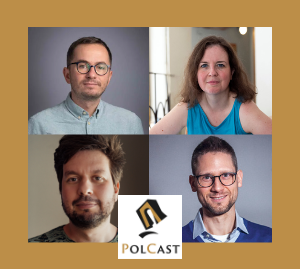 Anti-gender and anti-LGBTQI narratives dominated the political discourse in Hungary and Poland in recent years. The governing parties in both countries seemed to build their political fortune by stigmatising LGBTQI people and human rights organisations, and presenting them as threats to society. Legislative amendments have been passed in both countries to curb LGBTQI rights. An extensive network of actors has participated in the campaign.
In this episode, we seek answers to questions like why these issues have become so dominant and effective in these two countries, who the main actors of the mobilisation have been, what can we expect in the near future and how the mobilisation can be countered.
This episode builds on a research project of Political Capital and its Polish partner, Projekt: Polska Foundation, which was kindly supported by the Friedrich Naumann Foundation for Freedom.
The Friedrich Naumann Foundation for Freedom is not responsible for the content of this project or for any use that may be made of it. The views expressed herein are those of the speakers alone. These views do not necessarily reflect those of the Friedrich Naumann Foundation for Freedom.
Speakers:
Milosz Hodun, director of Projekt: Polska Foundation
Eszter Kováts, political scientist, who has recently defended her doctoral thesis on the anti-gender politics in Hungary and Germany
Dávid Víg, director of Amnesty International Hungary
Moderator:
Bulcsú Hunyadi, senior analyst and head of Political Capital's research programme on Radicalisation and Extremism