Larger than life - How the Kremlin's master manipulator and military superpower image is created in Central-Eastern Europe?
A joint conference of National Endowment for Democracy, CEA Hungary and Political Capital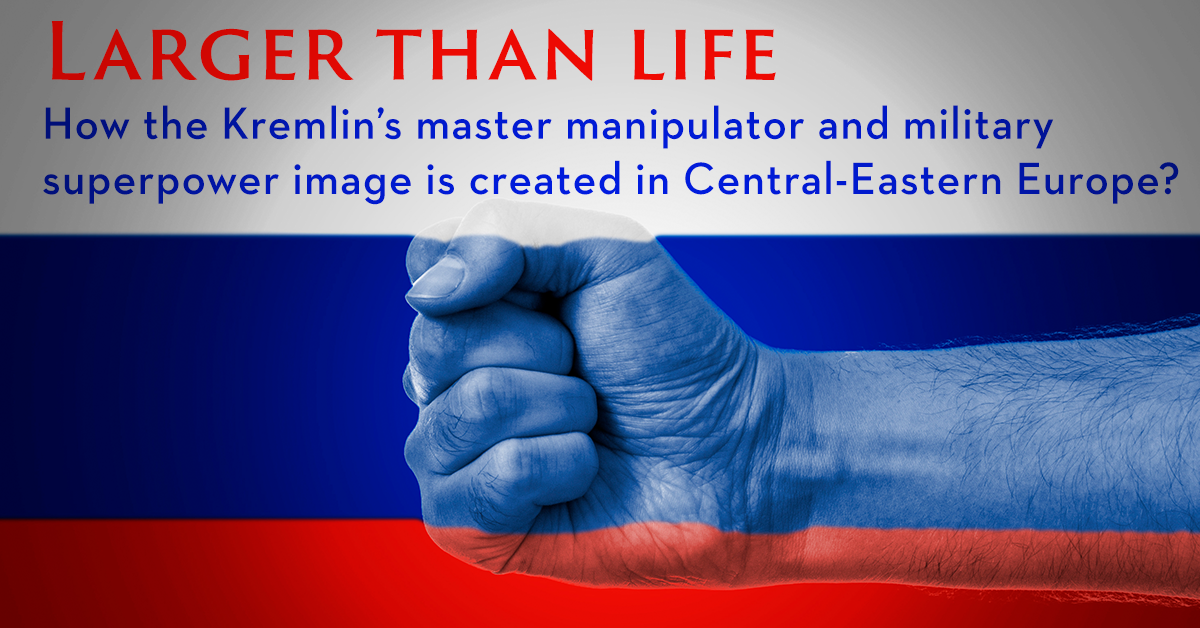 Through innovative research methods, Political Capital and its research partners (Dominika Hajdu, Katarina Klingova, Daniel Milo, Jonas Syrovatka) analysed social media data to gain a deeper understanding of how Russia is perceived among citizens of Czech Republic, Hungary and Slovakia. We identified prevailing narratives, target groups and their main psychological drivers behind Russia's image in these countries. Our analysis reveals institutional and content-related roots of resistance against, and support towards Russian influence and soft power in the CEE.
Location: Mercure Budapest Korona Hotel (14, Kecskeméti utca, H-1053, Budapest)
Schedule: 10 April 2019. 14:00-17:45
Language: English
Conference programme
14:00 – 14:30 Registration
14:30 – 14:45 Opening remarks – András Rácz, security policy analyst, Political Capital
14:45 – 16:00 Perceptions and drivers of Russia's image based on the social listening research in the Czech Republic, Slovakia and Hungary
Lóránt Győri (HU) – geopolitical analyst, Political Capital
Daniel Milo (SK) – senior research fellow at the GLOBSEC Policy Institute
Jonas Syrovatka (CZ) – program manager, Prague Security Studies Institute
Moderator: András Rácz – security policy analyst, Political Capital
16:00 – 16:15 Coffee break
16:15 – 17:45 Russia's soft power and disinformation campaigns, vulnerabilities in the CEE region
Gustav Gressel (DE) – senior policy fellow, European Council on Foreign Relations
Magdalena Jakubowska (PL) – president of the Res Publica foundation
Martin Malek (AT) – political scientist, National Defence Academy, Vienna
Marina Vorotnyuk (UA) – researcher, Center for European Neighborhood Studies, Central European University
Moderator: Lóránt Győri – geopolitical analyst, Political Capital
Please, register your participation at the following link by 8th April: